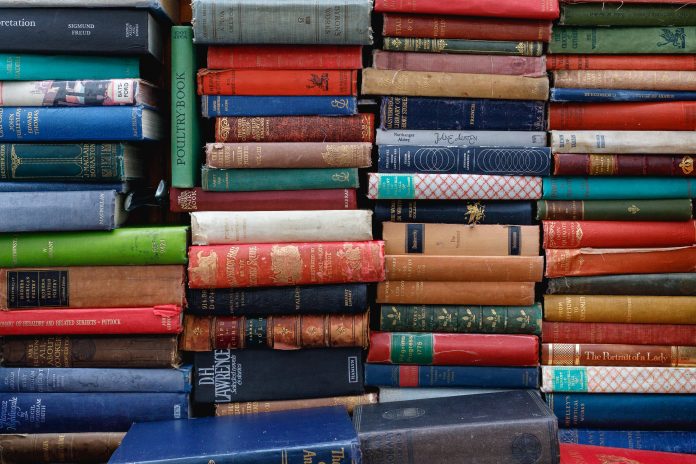 Books are used for a lot of things. They can be for entertainment. They can be for learning. What if I told you they can be for making money?

Books can be a great source of income. The reasoning here is you can buy them at a low price. Then resell them for a higher price. Like anything collectible, some books are worth more than others.

You can get started with a couple of dollars a month. You can find them at yard sales, thrift shops, and sometimes people are getting rid of them for free on craigslist. Once you have the books, you flip them on Amazon.

That's what we are going to talk about today. By the end of this article, you will know the ins and outs. So let's get started!

Tools and Startup Costs

The first thing you need is an Amazon account. This is where you are going to do your reselling. This is free to set up if you don't have one. If you get a pro-account it will cost you $40 a month.

The second thing you need is an app called Scout IQ. This is the app you will use to scan books and find their value. You can find the UPC on the book and it will tell you how much it is selling for on Amazon. There is a live version that is always up to date and is $14 dollars a month. Or you can download the whole database and it will be $44 dollars total. The live version is better because it's always up to date. I recommend paying the extra money and getting an FBA account. You will need it.

Places to Find Books

There are many places to find books for sale. You can always find deals. This is where you will use your Scout IQ. So let's go over a few.

Library Sales are a good place. No one thinks about this one. Libraries are getting new books all the time. But as you can see, they only have so much room. So they periodically have sales to get rid of their old inventory.

Yard Sales can be a gold mine. You can buy books for pennies. You can find them on Craigslist or in your local newspaper.

Facebook Marketplace is a good place to browse as well. I know you can physically hold the books to scan. The trick here is this. View the marketplace from your laptop or desktop. If you can see a UPC code on the book, you can scan it with your phone.

Thrift Stores are a decent place as well. It's kind of a hit or miss here. Either you will find gold or you will find firewood.

The more time you spend searching, the more inventory you will have. The more inventory the more money you can make. 1-2 hours a day for 4-5 days a week is an ideal time to spend doing this. You can do this while you are watching Netflix or TV.

Best Type of Books

Like most collectibles, some are worth more than others. This will help save you time by letting you know what to look for. So here are the most valuable types:

– Educational Books or Textbooks (College textbooks always sell.)
– Religion (Bibles hold their value well.)
– Arts and Crafts (People are always looking for new things to create.)
– Sheetmusic (Musicians like learning new songs, plus if it's old it could be worth money)
– Non-Fiction Books (Self-Help and How-To Books are great.)

These should be good enough to save you time. This should also give you the most bang for your buck.

Dealing with Competitors

This is almost done for you. Scout IQ will tell you how much your book is selling for. You are making a profit on the book. Try and match the lowest Prime offer.

This should put your book at the top of the list. You can also use the app price. It will be put in the buy box. The bad thing is that this box rotates. Your book may not be in that box at all times.

So figure out what strategy works best for you!

Which Books to Buy?

I know I mentioned what types of books to buy already. Now your question should be which books should I get? Well, good thing you have Scout IQ.

Scout IQ has a bunch of built-in features. They are called "triggers". You'll eventually tailor these to your needs. This is a good starting point to figure this problem out.

The app will tell you whether to accept or reject the book itself. It does it based on these factors.

– Escore: Shows how many copies of a book are sold over a 6 month period.
– Sales Rank: Shows where the book is in the ranking with the #1 seller in a category.
– Profit: Shows the estimated profit you will make after paying the fees.

The easiest way to do this is with volume and speed. You want to find as many as possible and as quickly as possible that the app says accept. Pretty easy, right?

Amazon FBA

Remember my earlier recommendation? This is where it comes in. I know its extra money upfront. This is where you will save time, money, space, and energy.

If you go on a book buying spree, you will need a place to store these books. You will need to have them organized as well. After you list it and it sells, you will have to find it. Then you will have to ship it to the customer. That is a lot of time. Also, those shipping fees add up.

Having an FBA (Fulfillment by Amazon) account is worth everything they offer. Instead of needing storage space, pack your books in a box. Then mail it to the distribution center. Once ordered, Amazon will ship them to the proper location. The benefits are worth the money you will save.

There you have it. Flipping books is easy and lucrative. It just takes a bit of time and some start-up money. You can easily have this setup and running in a week or two. The bigger the initial inventory, the more money you can make and invest. Wash, rinse, and repeat and you will have a lucrative business in no time. Thanks for reading. 'Till next time!