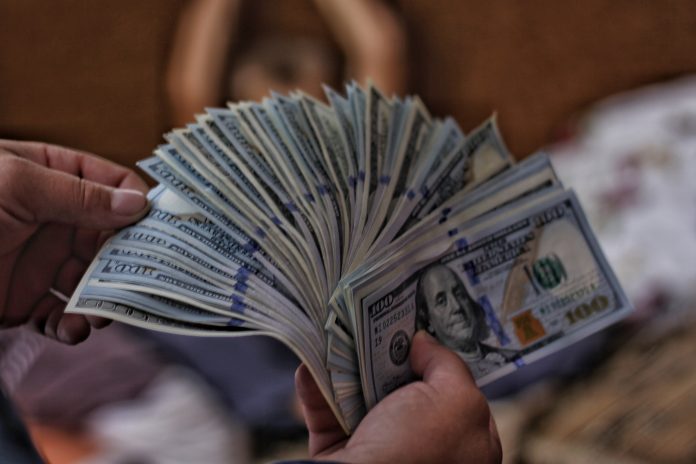 I know sometimes people are dissatisfied with their jobs. You feel like you are stuck in a rut. You just want a change.

During this time of quarantine, I am sure you have had plenty of time for reflection. Maybe you decided to pursue a new avenue of work. Maybe you decided you want to go back to school.

I know what you may be thinking. I am too old to go back. There isn't an age limit to go back. My best friend is 40 and getting his second masters. My younger brother got his MBA and is going back for his Doctorate. He is 37.

So there you go! If you desire to go this route, let me at least throw out the options of the highest paying jobs. I mean you are going to need to pay those loans back somehow.

Let's get started!

Accountant

Your job will be to do financial calculations for businesses and corporations. Examining financial forms will be one of your primary duties. You will help these companies remain compliant with laws and regulations. You will also be responsible for helping them with their taxes.

To get this job you will need to have a Bachelor's Degree. If you have a Master's Degree you will obviously get paid more. There are some certifications that you will need to get.

The average salary is $70,000. The top earners make over $500,000 a year. Reaching a 7 figure salary is rare in this field.

Business Executive

If you are business savvy, then this job is for you. This could be anything in the business world as being upper management. This could be being a CEO, CFO, COO, or other jobs of a company.
You will more than likely get bonuses in this field. You will need a Master's Degree to get into this field. If you can get into this field the average salary is $142,000 a year. The earning potential here is great. There will be long hours and lots of continual education. That is the price of success.
Computer System and IT Manager

This is great for people who are good with computers. You will handle all computer systems and issues in a company. There will be tasks that you will be responsible for.

You and your team will be responsible for software upgrades and purchases. Installing and managing networks. You do need a lot of education and or experience. A lot of these skills you can learn in a trade school.

The key here is ongoing education. Technology is always changing and advancing. If you can land one of these jobs, you will be averaging $142,500 a year.

Engineer

This job is important to the world. There are different types of engineers. There are mechanical, chemical, and medical are the first ones that come to mind. You will be designing and creating things from bridges to vaccines depending on what field you are in.

You will need a Bachelor's Degree minimum to get one of these jobs. You will need to be proficient in math, physics, chemistry, and even biology.

The average pay for an engineer is $80,170. There is a lot of earning potential here. There will be continual certifications and education.

Entertainment Professional

This is a hit or miss. It is hard to make a break in this industry. If you do you are set. Jobs would include actor, producer, radio host, or even being a professional musician. The downside is there isn't a lot of stability in this industry.

You will need a manager who costs money. You will be a contract employee. There will be lots of contract negotiations. There is schooling for this. Talent is a major factor here also.

The average salary for this industry is around $40,000 a year. If you get a good break it could lead to a 6-7 figure salary.

Investment Banker

This is a job that isn't very glamorous. You can make a great living doing this. If you are wondering what the job entails, it is this. You are in charge of brokering deals between companies. You will be in charge of mergers and acquisitions.

The education required here is a Bachelor's Degree at least. You will need to get FINRA licensing as well.

The average salary is around $64,000 + bonuses. Here is the catch here. The larger the clients and deals you land, the more money you will receive. This is a career where you can get up to 7 figures a year. That should give you the motivation to work harder.

Lawyer

I am sure you know what a lawyer is. There isn't much to touch on here. Lawyers don't spend much time in the courtroom if you didn't know. They spend a lot of time researching. They review tons of paperwork. They also spend time filing motions. Lawyers do have an easier time entering the political world.

You will need a ton of education here. You will need a 4-year degree. You will need to graduate from law school. Finally, you will need to pass the Bar Exam.

Once you get out and start working, you should do very well for yourself. The average salary for a lawyer is $120,000 a year. The more success, the more you can charge. If you get some high profile cases and you are popular, you can earn up to 7 figures a year.
Pharmacists

Pharmacists are in charge of medicine distribution. They work in hospitals, grocery stores, or pharmacies. I am sure you have dealt with one at some point in your life. If you haven't, then you are the healthiest person ever.

The qualifications are the same as the lawyer. You will need a Bachelor's Degree and graduate from pharmacy school. Then you will need to get licensed in the state you will practice in.

The average salary for a pharmacist is $126,000 a year. There isn't a lot of room for growth here. The only way to really increase your money is by opening up your own chain of pharmacies here. Regardless, a six-figure salary isn't too shabby.

Physician/ Surgeon

No explanation needed here. We all know the qualifications needed here are a Bachelor's Degree. Then if you get accepted into Medical school, that is another 4 years. After that, you have a residency. So it will take around 10 years of schooling.

The average salary is $208,000 a year. Depending on your specialty, you can get up to $5 million a year.

It's not too shabby. I have a friend that started college at 30 and is just now starting his residency. If you have the time, this is not impossible to do.

Real Estate Developer

If you have the finances or the financial backing, this is a great way to make money. You will be purchasing property and developing it with commercial and residential properties.

This job is awesome. You do not need any formal education. You need to be knowledgeable in real estate and laws. You can learn this through a lot of self-education.

The average salary here is $53,000 a year. Depending on the size of projects and what the projects are you could make up to $10 Million a year. Remember this is a high-risk high reward game. Make the wrong decision and you could lose a lot of money.
Software Development

As a software developer, you will create programs and write code. These programs will control computer functions as well as other personal electronic devices. This brings up another area. App creation. If you can make an app that sells, you can make millions.

The requirements to get in this field are a vast knowledge of coding and programming. You can take college courses as well to learn. It isn't necessary though.

The average salary in this field is over $105,000. Like I said, create something that sells you can make over $5 Million a year.

There you have it. The top-paying jobs around. If you are going back to school, keep these in mind. They could give you the life you want! You can never stop learning. 'Till next time!