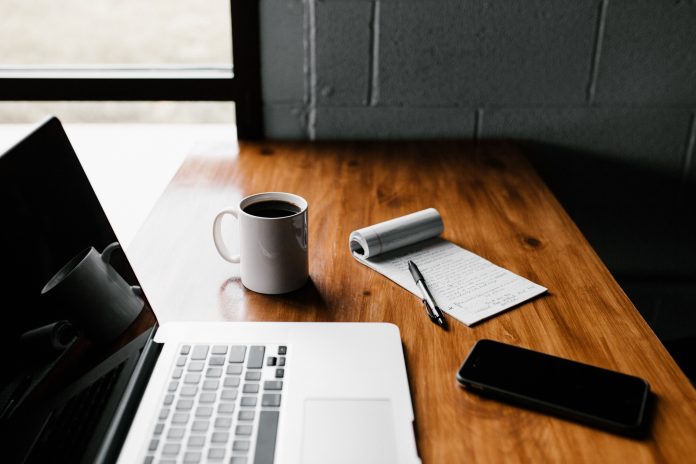 One of the most reliable jobs out there is SEO freelance writing. When the laptop lifestyle first started, SEO content creation was and still is one of the most profitable businesses around. The reason being is there is always work available.

Unlike most fields in marketing, you do not need any special education to do this. You don't need to spend hours in an office to do this. You also don't have to worry about a boss in your face constantly checking on your progress.

How do you get into this? That's what we're going to go over today. Let's get started!

What is SEO?

SEO is short for search engine optimization. This is where you create content that is geared towards the algorithm of search engines. If you have looked for any marketing jobs, a ton of them require some basic knowledge of this. The great thing is it doesn't take a ton of learning to figure this skill out. There are a bunch of articles and YouTube videos for tips and tricks.

How Does it Work?

The way SEO works is by using keywords. These are special phrases and words in your copy. The goal here is to use these words and phrases as much as possible. While doing so, you will need to sound as natural as possible. There is an equilibrium of the usage though. There is such a thing as too much. Location is important also. For example, you may put a phrase in your introduction paragraph. Then you may add it again in your final sentence. In doing so, your goal is to boost whatever you are working on to the front page of any search engine.

Is SEO Dead?

This could not be further from the truth. The one thing you'll learn is that search engines are always evolving. The tactics and keywords change all the time. This makes it difficult to stay on top.

There was a point in time where there was a strategy called keyword stuffing. This was where you would use a word 7 or 8 times in an article. What happened here led to horribly written articles. Due to people getting sick of reading these articles, search engine companies decided to change their algorithms.

There have been tons of changes. Every time this happens, all content writers have had to change their styles and strategies. Which used to be keywords is now a bunch of other things. These things now include optimal word count, number of headings in an article, and paragraph length. I know this may seem like a lot of information to learn. There is an upside to this.

As long as you have a basic grasp, you will be ok. Almost all companies will give you guidelines to follow for each assignment. Think of it like building a lego model. They will give you instructions and you follow them.

After doing this for a while, you will become accustomed to the ebb and flow of SEO. You will know what works and what doesn't. You'll eventually be a pro at this. You will be able to take on clients that don't know a thing about it and help them out.

Build a Resume

Before you start freelancing your new skills, make sure you study and learn all the technical skills you can find. I don't know about you, but I am more of a hands-on learner. I learn by doing. That's what I am recommending here.

You gotta crawl before you walk. I recommend starting to work for some small companies. Once you have completed enough jobs, you should have a decent amount of experience under your belt. This will result in making you look more appealing to larger paying job offers. You can take this skill to almost any corporate job and make a handsome living. You can also work for yourself.

Jobs

I bet you are wondering where these entry-level jobs are? You are in luck! Here are my top 5 places to find jobs at.

Textbroker – This is one of the older ones out there. It's a good one to start off on. You won't make a ton of money per gig. The bonus side is there is a lot of work. The articles are put into a pull and you accept the job. They use a ranking system to determine your pay. Periodically, the editors will look at your work. The better the work the higher your rank. The higher the rank means you will be able to take on more jobs. Also, those jobs will get you more money.

BKA Content – This site is very similar to Textbroker. There are a couple of differences here. One of the main ones is you will be assigned to a team. This could be any type of marketing. You will also have a minimum word count weekly. It is 3,500 words a week. You will need to set aside time daily to accomplish this. It is more like an actual job vs. small gigs. The pay is a little more than Textbroker and the top earners from the entry-level position make around $18 an hour.

The HOTH – This is one of the better sites. What you will do here is you are hired to take over blogs for clients. Shorter articles will bring in around $16. Longer articles can get you around $50. The faster you can pump out articles, the more money you can make. Here is the downside. They are very strict on hiring. They don't judge you on your experience, they are more concerned about the quality of your writing. If you get hired then this is a great place to build up your resume.

Writer Access – Like Textbroker they use a ranking system. You can make a lot more money though at the higher levels. The downside to this place, it's like Fiverr. The clients pick you. It will take a while to find a job. If you do get one, make sure to build a relationship with all your clients. If you do a good job and they like you, they may keep hiring you. It takes time, yet you can make good money.

Content Runner – This site is a lot like Writer Access. They use a marketplace system as well. Here you create a profile and include your samples, styles, and experience. Clients will browse through profiles and pick the writer. Client relationships here are important as well. To get into the higher paying brackets you are going to need to have a bunch of regular clients. It takes a while, but you can actually make good money here.

There you go! This should give you a good start on SEO content writing. There is some self-learning here. You also have some places to start looking for entry-level positions when you are ready. Good luck on your adventure. 'Till next time!